Provenio is your official Malta Dynamics distributor.
Get Occupational Safety Equipment With Employee Training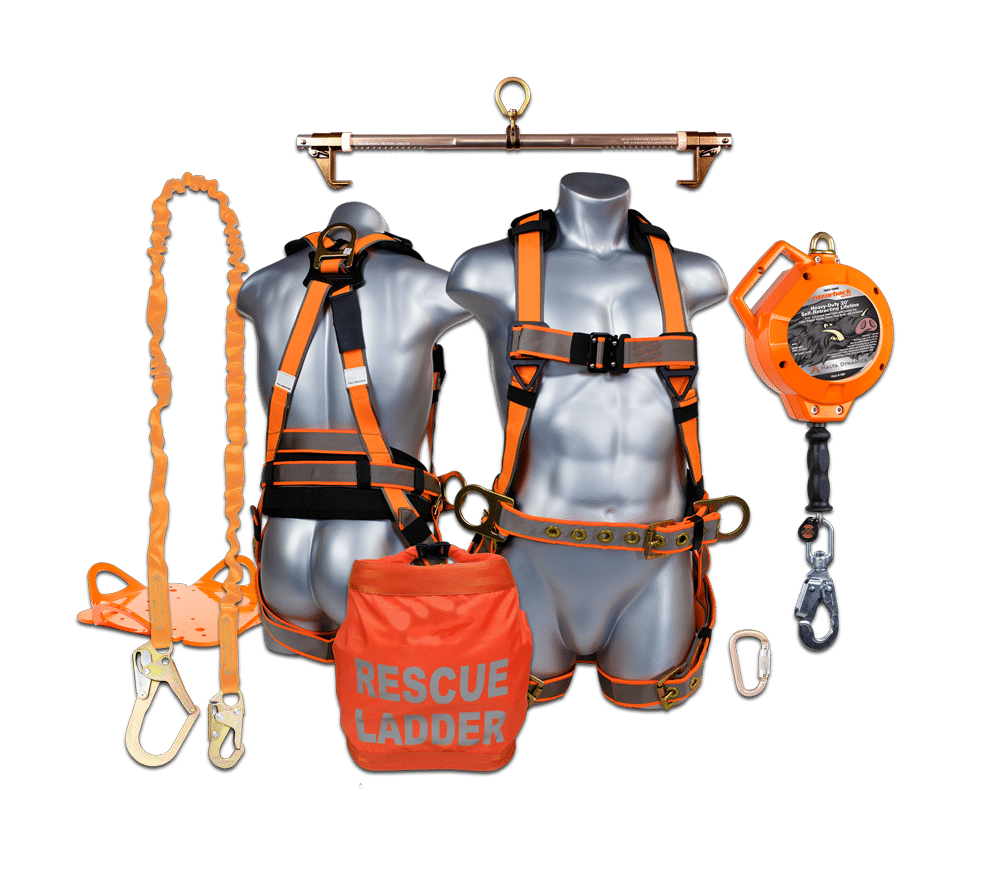 Contact us to learn more.
Provenio: Your Local Malta Dealer
Malta Dynamics is a full-service manufacturing company specializing in fall protection solutions. We design, engineer and manufacture an ever increasing product line of fall protection and safety equipment to serve the general industry and construction.
The idea for Malta Dynamics began with Damian Lang, who started as a mason more than three decades ago and founded Lang Masonry Contractors, Inc. His masonry business began in a small community in southeastern Ohio. Living in a small town, Damian employed as many local workers as he could. The people he worked with on the job were more than just employees and coworkers—they and their families were people he knew personally.
It wasn't long before his workers began taking on challenging jobs that involved working at heights. Damian knew the risks of these tough jobs and had read the statistics about how many injuries and fatalities from falls occur in the U.S. each year. He couldn't imagine such a tragedy affecting his team and his community—he wanted to keep his people safe.
He began building safety and fall protection equipment and training programs for his own workers. In the process, he saw an unmet need in the industry in general—there were lots of other people who needed quality, durable, affordable safety equipment.
In 2015, he teamed up with leading safety experts and engineering professionals to form Malta Dynamics, with a mission to manufacture the best possible products that deliver the perfect combination of efficiency, durability, and affordability. These goals guide every part of our business from management to the sales force to the product development team. The team at Malta Dynamics is dedicated to bringing the highest level of quality to the market at the best possible value.
The Malta Dynamics Difference: Fall safety products made by people who use them every day
We are a full-service manufacturing company specializing in fall protection solutions. We design, engineer and manufacture safety products to serve our customers in construction, aviation, manufacturing, warehousing, masonry, and more.
Our team has worked in these industries for more than three decades, and we also use the equipment we offer. We've created the safety equipment and services that we wish we had 30 years ago. We offer high-quality safety equipment that exceeds OSHA requirements, rent and sell fall protection solutions, and provide services and equipment backed by a management team and a sales force that know your industry and understand your needs.
The Malta Dynamics Difference:
The customer will always come first
100% Satisfaction Guarantee on all products
ANSI Testing Procedures in an ISO-17025 Laboratory
Certification available online for all products
Products will continue to evolve and improve
Dedicated to our customer's safety
All products will provide value to our customers
All products will be built to withstand the toughest trade