BLS 
Basic Life Support for medical professionals and first responders. American Heart Association is the most recognized certification for first responders.
Infant & child CPR
Teachers, daycare providers, and anybody else who is around children, including parents, siblings, and high school babysitters. You will learn how to spring into action when others are panicking!
Adult CPR, First Aid, AED, and Bloodborne Pathogens
Tim can cover all the basics, plus focus on skills that are pertinant to your industry or workplace, such as burns, electrocution, chemical exposure, lacerations, or falls, among many others.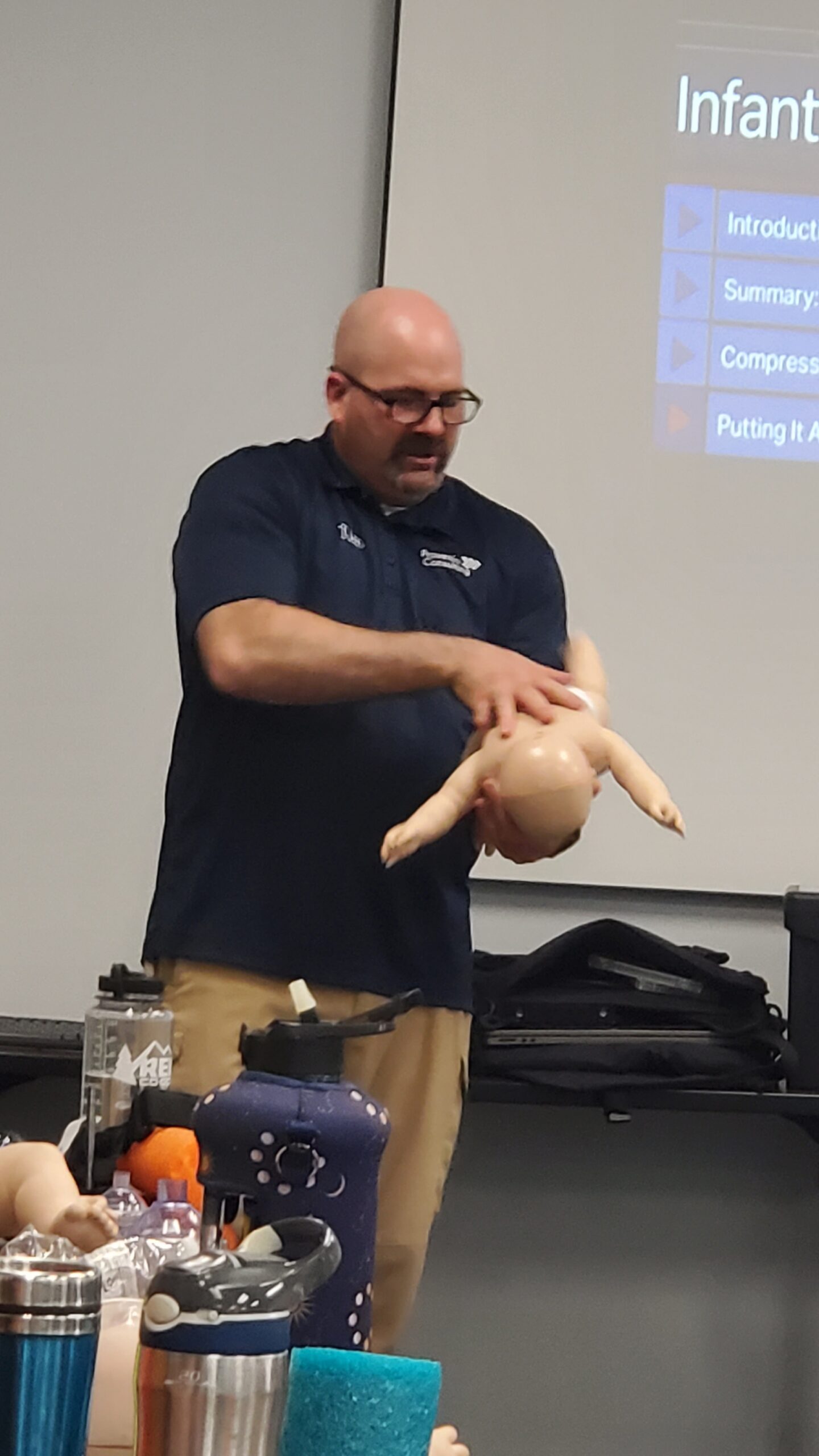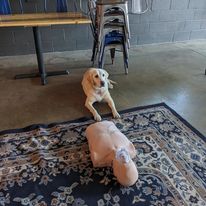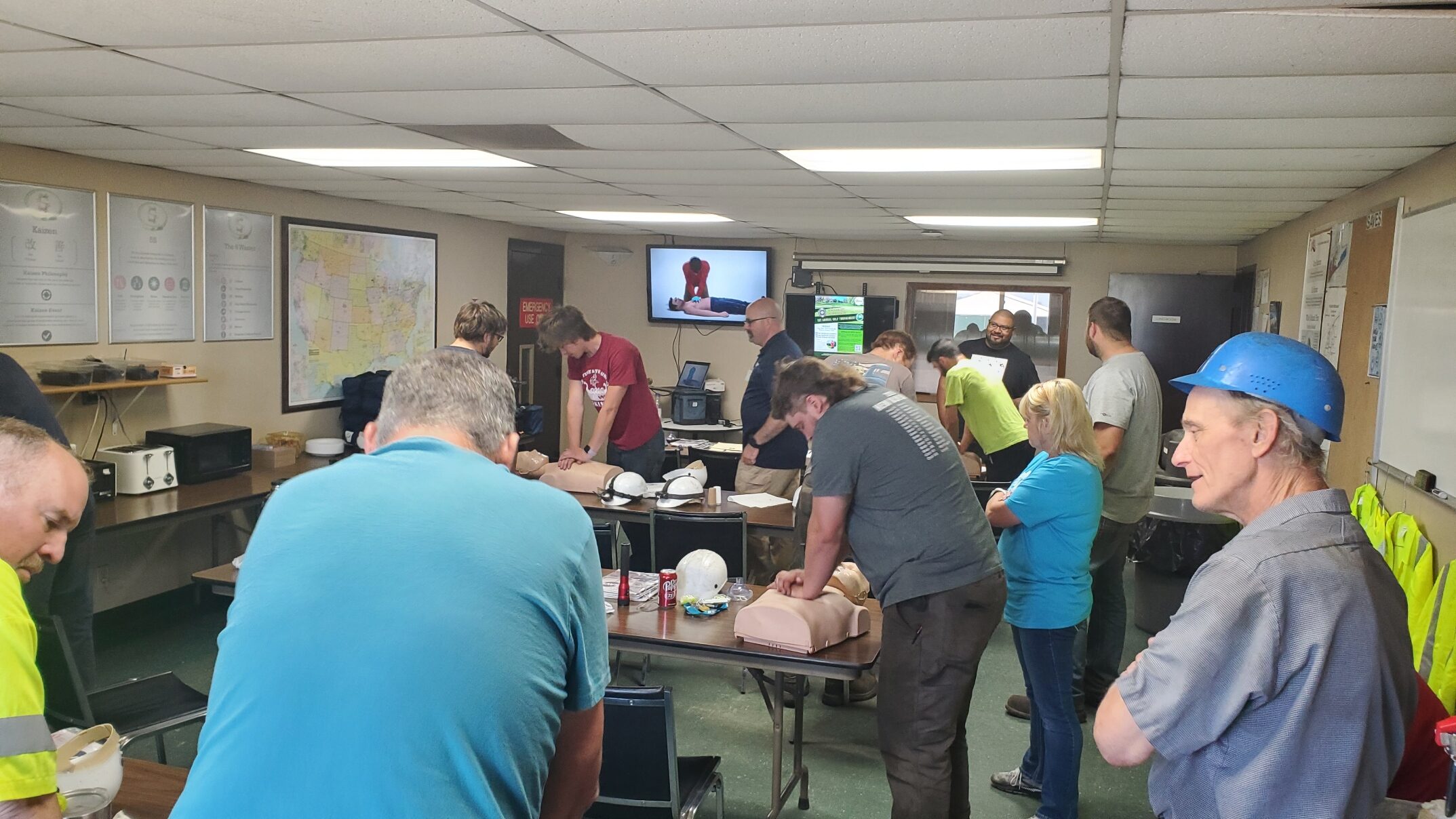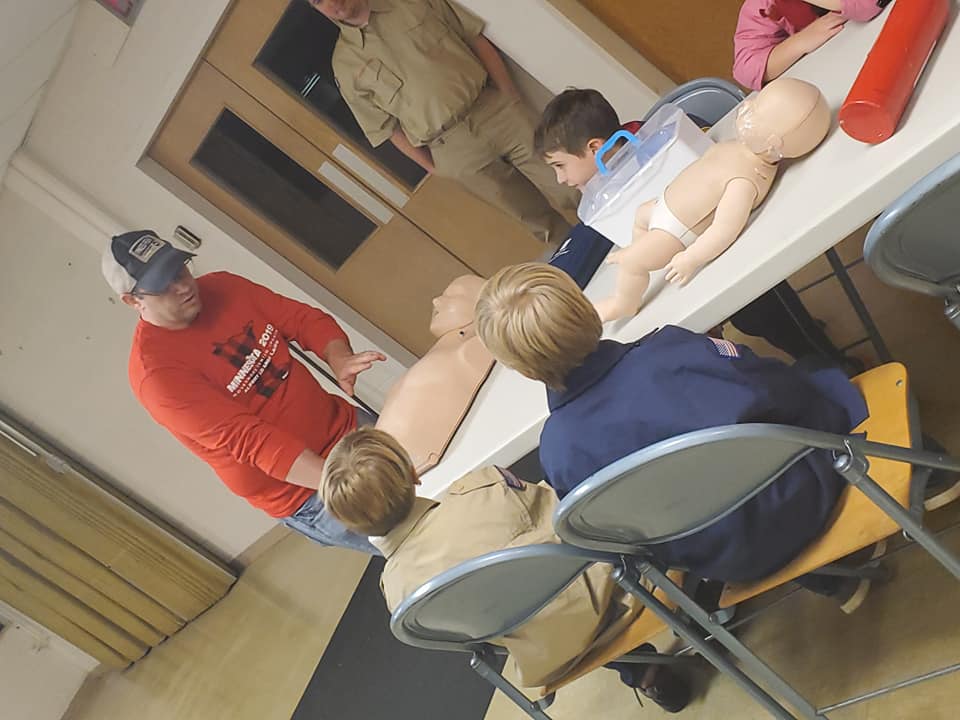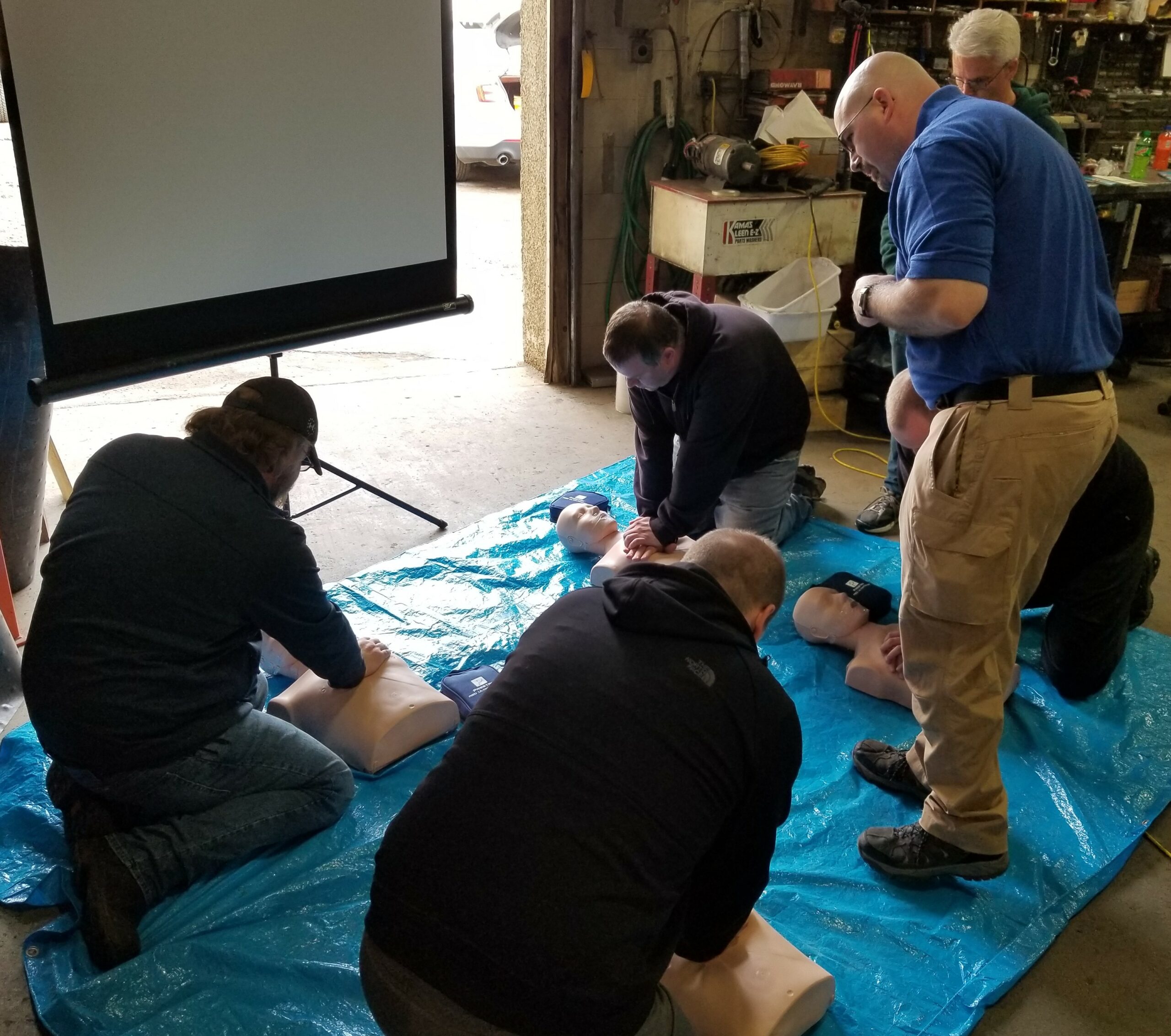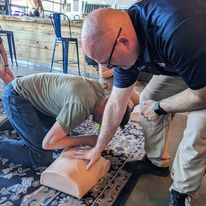 First aid/CPR/AED training that saves lives
First aid, CPR, and AED training saves lives. More than 350,000 cardiac arrests strike outside the hospital every year, but only 40% of those vicitms recieve the CPR they need. CPR can double or triple the chances of survival, according to the American Heart Association. 
While OSHA requires many occupations to have training, such as daycare providers, healthcare professionals, electricians, and loggers, to name a few, this is one training that can save a life at home, at work, or anywhere you go! 
Our lead instructor is Tim Harves. Tim is a certified American Heart Association instructor who has years of experience as a law enforcement officer and EMT on an advanced life support ambulance. Tim did not just take a class to teach…he has performed lifesaving first aid, CPR, and AED application hundreds of times, and he brings that experience to your classroom.
Whether you are a school, business, non-profit, or trade organization, Tim will bring you the best first aid/CPR/AED training you have ever experienced!

What businesses are required by OSHA to have first aid & CPR training?
OSHA's standards 1910.151 and 1926.50 require that employers must provide prompt first aid to injured employees. In this important letter of interpretation that defines "prompt", OSHA states:
"The primary requirement addressed by these first aid standards is that an employer must ensure prompt first aid treatment for injured employees, either by providing for the availability of a trained first aid provider at the worksite, or by ensuring that emergency treatment services are within reasonable proximity of the worksite." The employer must ensure that ". . . adequate first aid is available in the critical minutes between the occurrence of an injury and the availability of physician or hospital care for the injured employee."
The letter further explains: "While the first standards do not prescribe a number of minutes, OSHA has long interpreted the term 'near proximity' to mean that emergency care must be available within no more than 3-4 minutes from the workplace. Medical literature establishes that, for serious injuries such as those involving stopped breathing, cardiac arrest, or uncontrolled bleeding, first aid treatment must be provided within the first few minutes to avoid permanent medical impairment or death. Accordingly, in workplaces where serious accidents such as those involving falls, suffocation, electrocution, or amputation are possible, emergency medical services must be available within 3-4 minutes, if there is no employee on the site who is trained to render first aid."