About Brad
President/Principal Safety Consultant
Brad lives in Albert Lea on beautiful Fountain Lake, and enjoys spending time with his wife, Lindsay, and children, as well as his two grandchildren. In addition, Brad enjoys outdoor activities, such as fishing, hiking and biking. He's also busy at the lake and as well as learning to SCUBA dive. An enthusiastic advocate for the Albert Lea area, he enjoys challenging the status quo.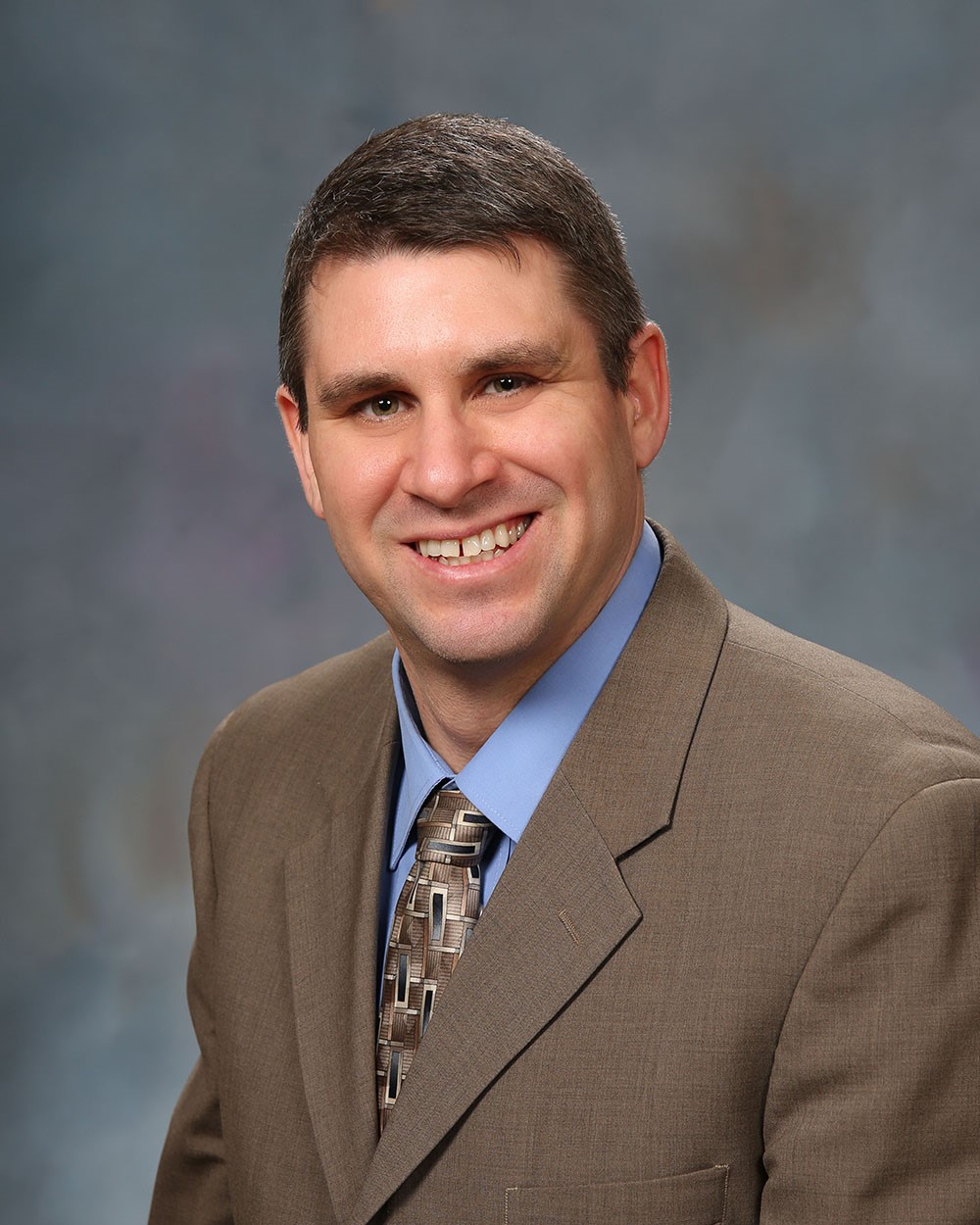 Brad Kramer – My Story
Brad has extensive experience in the environmental, health, as well as the safety (EHS) fields of manufacturing and agriculture. His roles in manufacturing have included production management, maintenance, quality, and continuous improvement.​
In addition to working in the manufacturing sector, Brad is a:
Continuous improvement is his passion as well as the focus in his EHS projects. Seeing companies protect their employees, their brand, and their investment, as well as utilizing improvement projects to cut costs while increasing revenues is a goal with every project. Reducing a company's energy and resource usage, finding safe alternatives to hazardous chemicals, and reducing waste from their processes is key. The result is a win/win/win scenario for business, the community, consumers, and the environment.​ Contact Brad now!
"Brad was amazing at providing me with the best insight for my upcoming business. It's comforting to have someone with such knowledge in your corner."
Meet Our Safety Consultant Team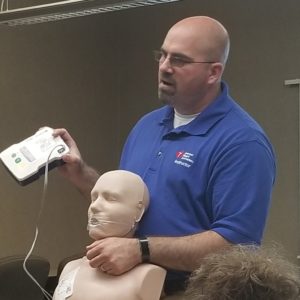 Tim Harves
First Aid / CPR Instructor, Drug / Alcohol Impairment Recognition
Tim has almost 20-years of experience as an Emergency Medical Technician and Full-Time Police Officer.  In the past, Tim has also worked as an Emergency Medical Technician on a full-time Advanced Life Support ambulance service.  He has been an American Heart Association Basic Life Support Instructor for 10 years, teaching CPR and First Aid courses. This includes both the public and private sectors; from first responders and nurses, to industry safety teams.  Tim has been responding to medical emergencies in his community for two decades and is passionate about teaching others the principles and techniques of basic life support.
​Throughout Tim's career, he has experienced first-hand the impact that performing high-quality CPR can have on the outcome of someone suffering from cardiac arrest.  His enthusiasm for teaching others the proper techniques of performing high-quality CPR and First-Aid make classes enjoyable and inspirational for all students.  Tim will build the confidence you need to take life-saving action, should a medical emergency unfold in front of you.
​Cardiopulmonary Resuscitation (CPR) classes offered include:
Basic Life Support (formerly known as CPR for Healthcare providers), Heartsaver® CPR/AED (Adult, Child and Infant), Heartsaver® First-Aid and Heartsaver® Bloodborne Pathogens.  All CPR courses include instruction on automated external defibrillators (AED) and relief of choking.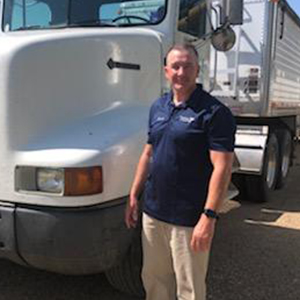 Scott Crabtree
DOT/Commercial Vehicle Safety and Compliance
Scott brings a wealth of knowledge to Provenio clients regarding DOT and commercial vehicle regulations! His core area of training and consulting is in commercial vehicle compliance. For example, this includes: load securement, driver qualification files, vehicle inspections, driver logs, and other DOT compliance topics. Scott is a Commercial Vehicle Safety Alliance (CVSA) certified commercial vehicle inspector and is hazardous material certified.​
 Scott started as a law enforcement officer in 1995 after getting his A.S. and B.S. in criminal justice and has filled several roles over the years, including field training officer, as well as background investigator. Also, he has advanced training in detecting drug trafficking in passenger and commercial vehicles, in addition to his commercial vehicle inspection roles, of which he is currently a tech Sergeant.​
He enjoys time with his wife of 25-years and two daughters, and is an avid outdoors man who enjoys hunting, fishing, and time at the family cabin.​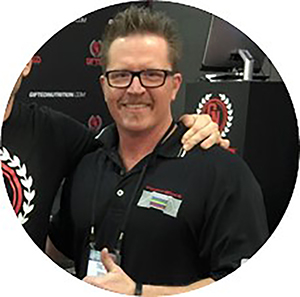 Trevor DeRaad
Fire / Rescue and Confined Space / Technical Rescue
Trevor is a full-time firefighter and captain who has been in the fire service for almost 20 years. In that time, he has obtained a number of certifications and extensive training. This includes: Confined Space Rescue, Emergency Medical Responder (EMR), PEER fitness trainer, Vehicle Extrication, Fire Instruction, Trench Rescue, High Level Rope Rescue, Fire Investigation, Hazmat, and Incident Command Systems. Trevor is a fantastic instructor who is here to help with your training and consulting needs!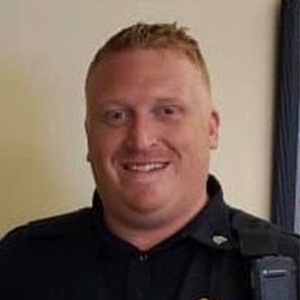 Adam Hamberg
Active Shooter / Workplace Violence Prevention / Response
Adam has been a law enforcement officer since 2003. As a patrol sergeant, he runs his department's firearms program, and has been the union steward, and field training officer. He also has extensive knowledge of firearms and their maintenance. He trains officers for firearms qualifications and the modern tactical courses, and has training in active shooter and tactical medical response. Adam is an outgoing and gregarious guy that enjoys public speaking and sharing his knowledge to help keep their homes and businesses safe!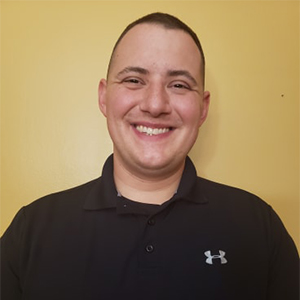 Nathan Idstein
Active Shooter / Workplace Violence Prevention / Response and Drug / Alcohol Impairment Recognition
Nathan has been a law enforcement officer since 2015 and has worked in public safety since 2012. He is a Field Training Officer who loves working with new officers from day one until they finish the training program. In addition, he works as a firearms armorer and as a drug and alcohol impairment and smuggling detection expert. Nathan is outgoing, loves to laugh (even at expense to himself) and loves speaking in front of people about his areas of expertise. If you want to receive excellent training, laugh, and hear a good story or two, Nathan is your guy.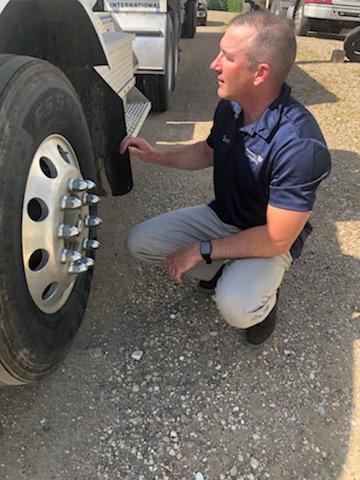 Why Work With Us?
Provenio Consulting was started to address the needs of companies to have access to safety and environmental consultants who are experts and who can provide common-sense solutions. Specifically, Provenio's consultants are primarily first responders who have become experts in the subjects that we teach and consult. We're the blue collar folks with the white collar skills!
The customized training we will provide for you will be engaging and your participants will enjoy learning. When we: 
help with your regulatory reporting, we'll get it right because we understand the end use of those reports.
audit your facility for compliance and risk, we don't need checklists because what we're looking for is ingrained in how we see the world.
develop your policies and procedures, we know what works so you get processes that will be implemented, understandable, and effective.