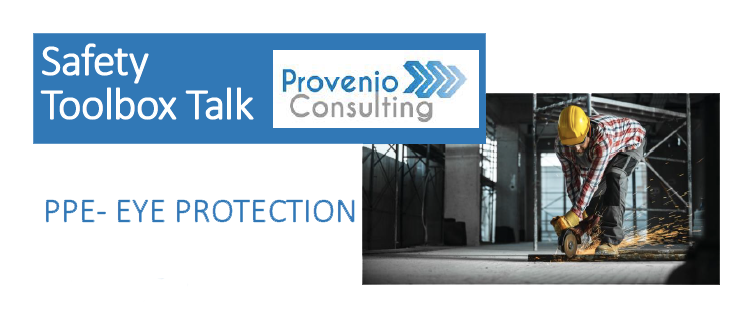 Eye protection is a vital piece of personal protection equipment. While many think eye protection is just for the job site, there are many tasks around the home that get overlooked or become an accepted risk such as using a weed whip around the yard. 
On the job eye protection has requirements set by OSHA standards that employers must follow to help prevent accidents that can lead to serious injury or blindness. 
Read more about the OSHA standards and what you should have for your employees by downloading our Toolbox Talks.